EXECUTIVE ADMINISTRATION
taking and drafting minutes for Board/Committee meetings
preparing PowerPoint presentations
dossier preparation/promotion and tenure packages
spreadsheet projects
preparing newsletters or promotional documents
create operations/policy manuals
HUMAN RESOURCE ASSISTANCE
writing job descriptions/postings
reviewing resumes from applicants; creating a short list of potential candidates
interviewing candidates
performing reference checks
preparing training
drafting organizational policy and procedures manuals
managing employee benefits
asset management/inventory
RESUME / JOB SEARCH ASSISTANCE
resume review and updating
cover letter writing
job search assistance
interview prep
CANADA & USA PARDONS
completion of paperwork and documentation to complete process
research and obtain required court documents
submission to respective government agency for processing
tracking until pardon received
GOVERNMENT RELATIONS
strategic advice/analysis
build campaign team/manage budget/resources/people
campaign strategies
issue management/solutions
PROJECT MANAGEMENT/RESEARCH PROJECTS
office moves
rental of office/warehouse space
asset inventory
creating procedural manuals or employee handbooks
conducting research and creating reports
SMALL BUSINESS AND HOME OFFICE ORGANIZATION
cleaning/organizing/purging
filing
billing
accounts receivable follow-up
office set-up
organizing bills or personal files,
set up business electronic filing system
WRITING AND COMMUNICATIONS ASSISTANCE
report writing
government briefs/memos
proof reading and editing
drafting policies/bylaws
executive summaries
press releases
media advisories
annual reports
newspaper articles/monthly newsletters
briefing documents
communications plans
speech writing
information brochures and pamphlets
social media monitoring/drafting content
BOOKING AGENT
For author's, musician's, artist's or motivational speaker's
book venues, appearances or visits
travel, booking, accommodation and contract/payment details
present at the event to handle meet and greets or merchandise selling
VIP VISITING DELEGATIONS/STUDY TOURS AND EVENT MANAGEMENT
organizing visiting delegations or study tours from out of province or out of country
(booking travel and accommodations to securing key meetings, making reservations for meals, excursions and accompanying the delegation during their time here as well as daily briefings and wrap up report.)
organizing a workshop, trade show, board meeting, AGM, corporate retreat, holiday event
alumni or anniversary event for business/organization
birthday or anniversary party
fundraisers
celebration of life receptions
domestic and international trips (business or personal)
SUCCESSION PLANNING ASSISTANCE
document role responsibilities and daily work tasks for shared use/cloud storage
create document road map for incoming successor
tackle gender and generational workplace challenges
knowledge transfer of decades of internal data, contacts and contents ('brain dump')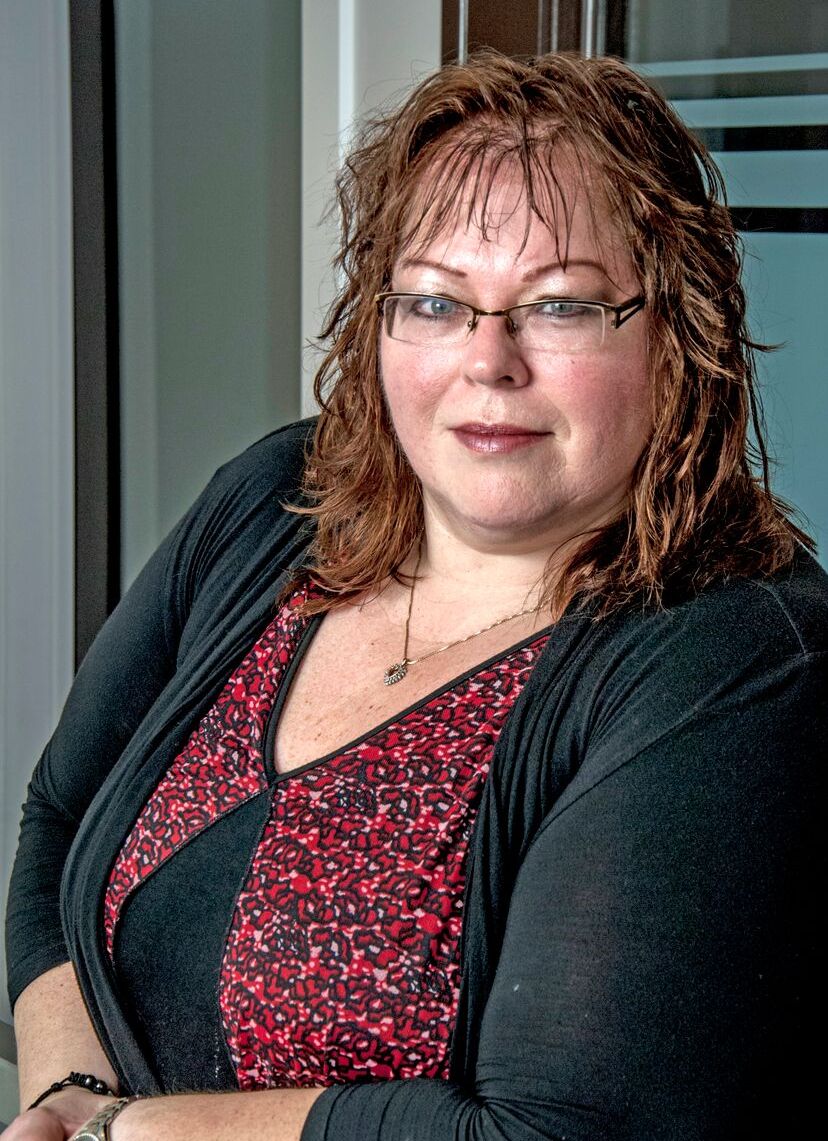 Lisa Jibson
Chief Administrative Officer
Ms. Lisa Jibson is the founder of Ross Street Agency and acts as the Chief Administrative Officer.
Ms. Jibson has a Master's degree in Public Administration (with a focus on Local Government) from Western University and an undergraduate degree in geography and political science from Western University.  She has 25+ years of executive administrative experience, including over 11 years working on Parliament Hill handing various administrative and government relations related roles as well as 3+ years experience as the Director of Administration at the Faculty of Law at Western University.
During her time in Ottawa, Lisa also spent 3 years working for a NGO called the Canadian Society for International Health (CSIH).  She worked side by side with the Executive Director on various issues such as communications, government relations, advocacy with other agencies, relations with the Board of Directors and various committees, and promoting health sector projects that CSIH implements overseas.
Lisa has spent several years managing and organizing municipal, provincial and federal election campaigns and fundraisers and volunteering at various country music events across Ontario.
Recently, Lisa was published in the August 2014 edition of Municipal World magazine–Getting on the radar; The importance of intergovernmental relations in small and medium sized municipalities. pp.31-34; and in Elgin This Month – August 2014 and June, October and December 2015.
Ross Street Agency is the culmination of a broad set of skills and expertise developed over several years of work, education and volunteer experience
Government Relations Assistance

As the owner of a busy lobby firm, I often am juggling various clients and files at the same time. Being able to contract the services of Lisa Jibson at Ross Street Agency has been invaluable.  Her background in government and her years of administrative experience allow her to jump in a project mid-way and deliver what I need, whether it is background research, briefs to government officials, or organizing details for events.  She understands my needs and always provides a professional end result.
Booking Agent
"Lisa Jibson goes out of her way to cater to your needs and get the job done right. She is versatile, organized, and professional. I have used her agency for several large projects. She doesn't disappoint"
Professional Wordsmith

Lisa from Ross Street Agency helped me assess my skill set and reform how I communicated my career accomplishments, which allowed her to create a new skill- based resume for me. My revised resume played a noteworthy role in pursuing and securing my new career as a firefighter for the City of Toronto.  I am grateful for Lisa's assistance, her wordsmith abilities, and creativity in presenting my abilities in a fresh, new manner.
Policy Writing

I have engaged Ross Street Agency for 2 projects recently and Lisa went above and beyond to deliver excellent results!! I would definitely recommend her services!
Creative Writing/Wordsmithing